Danielle's Future Lesbian Girlfriend


MY 6 RULES ARE (She MUST)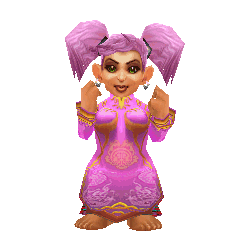 1) BASICALLY Know what I like to eat AND what I don't eat:


I Don't Eat
Bread - (I don't like the texture or taste), this ALSO means, Pizza, Pancakes, Muffins, Donuts, Buns, Bagels, Brownies, Subs (certain kinds of cake).
Cheese - (I don't like the texture or taste) this ALSO means Goldfish, cheese cake, Lasagna, cheeseys, Kraft Dinner - (because of the cheese).
Tomato Seeds
Aspartame


My Favorite Foods Are
· Quik Chik) Chicken, Fries (Large Size) and Gravy
· Popeye's Chicken), Fries (Large Size) and Gravy
· K.F.C.) Chicken, Fries (Large Size) and Gravy
· Mickey D's (Fries, and Chicken Mc Nuggets, and apple pies)
· Noodles and Sauce , I ALSO like noodles with Salmon, Tuna, Vegetables, Meat, Steak, Salad, Meatballs, Mushrooms.
(My Favorite kind of Noodles Are)
Penne, Bow Ties, Spirals, animal shaped noodles
· Candy – My favorite kinds of candy are (Cotton candy, Dark chocolate, Dark Chocolate Bark, Burnt Chocolate Almond, M&M's, Peanut M&M's, Popeye Candy Sticks, Pez, Sweet Tarts, Bottle Caps, Marshmallows, Coconut Marshmallows, Strawberry Marshmallows, Gummy Bears, Candy Canes, Oh Baby Pacifiers, Lego Candy Blocks, Candy Bananas, Allsorts Licorice, Black Licorice, Candy Corn, Garbage Candy, Marshmallow, Coffee Crisp, Kit Kat, Aero, Smarties, Bounty, Twix, Skittles, Sour Key Rings, Rockets, After Eight.
· Soups that I like: (Italian Wedding Soup, Lipton Chicken Noodle Soup, Mr. Noodle, cabbage soup, Beefaroni, (mini) Ravioli, Alphaghetti, Simpson Noodle soup, Kimchici Soup Bowls.
· Fries and chicken fingers, Waffle Fries, Rippled Fries
· Cookies: Strawberry Wafers, Vanilla Wafers, Chocolate Wafers, M&M cookies, Gingerbread cookies, chocolate chip, And Cookie Lady (from Regina)
· Waffles – I like waffles with maple syrup, or strawberry syrup
· Chips: (All Dressed, Dill Pickle, BBQ, Ketchup, Plain, Smoked Bacon, Vegi stix)
· Cinnamon rolls
· Fruit: (strawberries, bananas, apples, cherries, blueberries, grapes, oranges tomatoes - (BUT the tomatoes MUST be deseeded ).)
· Vegetables: Green peppers, Red peppers, Orange peppers, Yellow peppers, Broccoli, Beans, Peas, snow peas, Kale, Carrots, Mushrooms, Okra, Spinach, Water chest nuts, Parsley, Choy, corn
· Popcorn
· Taters
· Pop (Coke, Pepsi, Ginger Ale, Dr. Pepper, Root Beer, Cream soda, Orange Pop), (WITHOUT ASPARTAME)
· Pie: Cherry, strawberry Apple, Blueberry. (I ALSO like pie with lots of whipped cream, and cinnamon sprinkled on top).
· Hot Dogs (wieners, Juicy Jumbos)
· Jello (I ALSO like to drink Jello too)
· Ice Cream – My favorite kinds of ice cream are (Cotton candy, Strawberry, Black Cherry, Mint with chocolate chips, Smarties Ice Cream, white vanilla, Strawberry Sundae in a waffle bowl with extra whipped cream, and for toppings I like M&M's and rainbow sprinkles.
· Crackers
· Pretzles, and especially Pretzles covered in icing
· Nuts – Cashews, Almonds, Peanuts, Walnuts.
· Cake : Ice cream cake, Black forest cake
· Cereal : ABC alphabets, frosted cheerios, cinnamon toast/////
· Meatballs
· Juice – Orange juice, Grape juice, Cranberry Juice, Fruit punch, Apple Juice, Grape Juice, Tomato Juice, Strawberry Kiwi.
· BBQ Rings
· Chi Latte with whipped cream and chocolate syrup
· Bacon
· Hash Browns
· Stir Fry
· Hamburger patties
· Coffee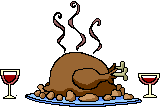 So I Am Pretty Easy To Feed